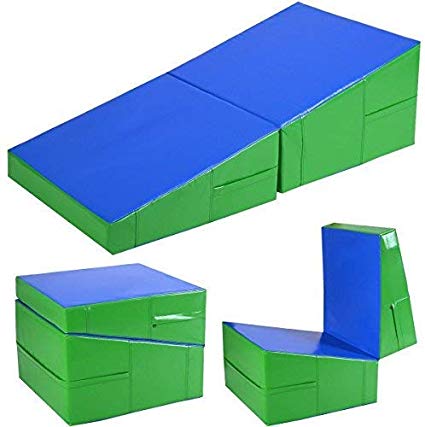 Giantix Incline Gymnastics Wedge Mat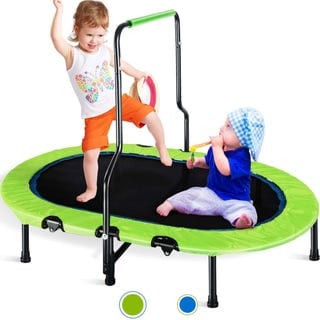 Merax Trampoline with Handrail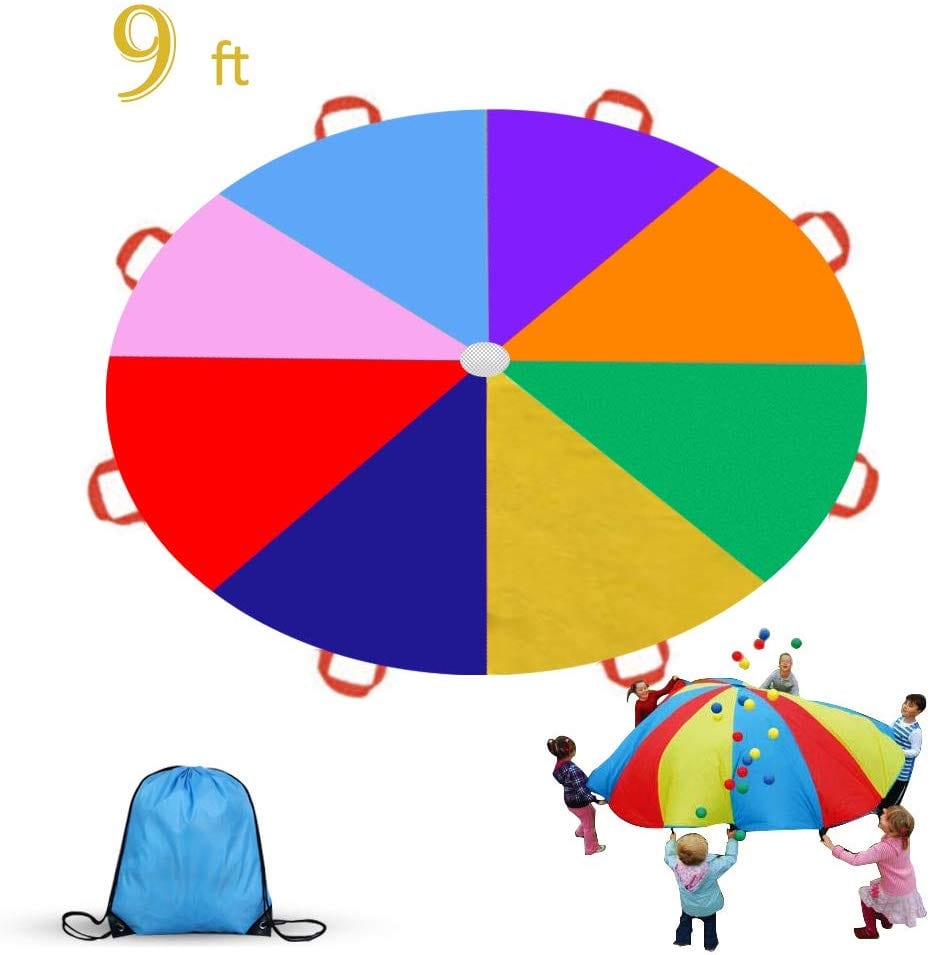 Gimilife 9ft Parachute for Kids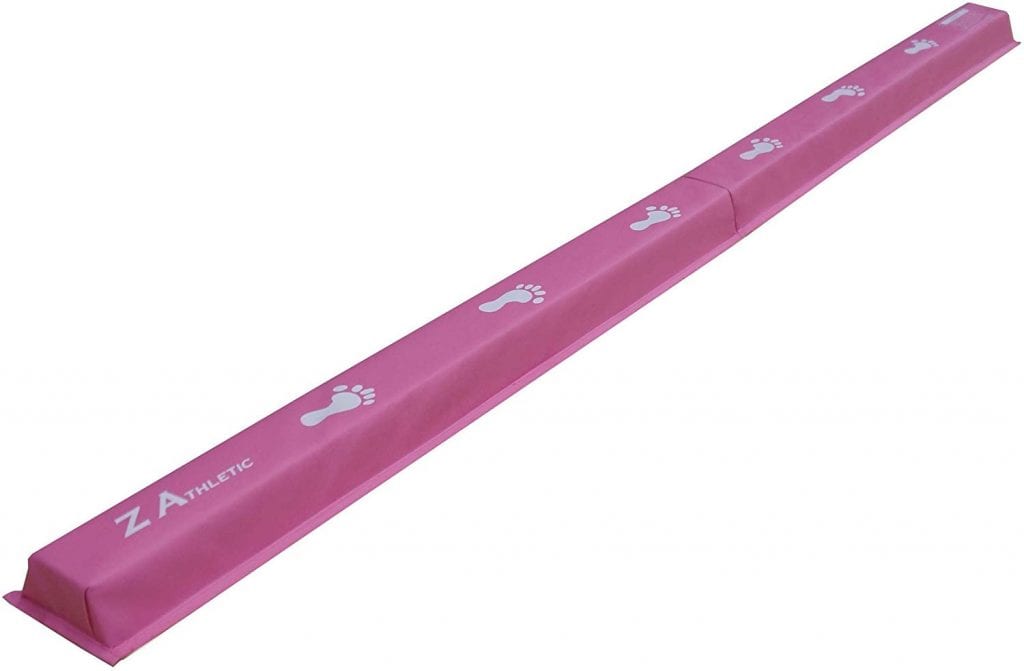 Z Athletic Low Balance Beam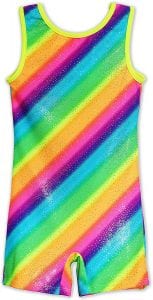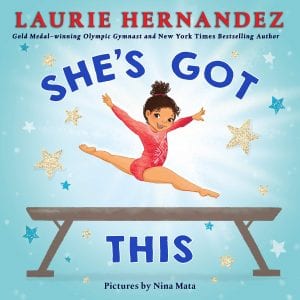 Add a header to begin generating the table of contents
 Toddler bodies are small and supple. They have a low center of gravity and life literally bursts through them. Movement and dance come almost naturally and toddlers love to express themselves in this way! 
See our article on Is Gymnastics Good for Toddlers?  for advice on how to approach gymnastics with your child and get the most out of the experience together. Gymnastics is a great way to help your toddler develop co-ordination, spacial awareness, discipline and simply burn energy in a safe environment. Taking classes is also good for social development.
Here we look at some great products that you can put in your own home to enrich your toddler or young child's natural instincts to move, crawl, roll and tumble.
Our Reviews Of The Best Toddler Gymnastics Gear 
Giantex Incline Gymnastics Wedge Mat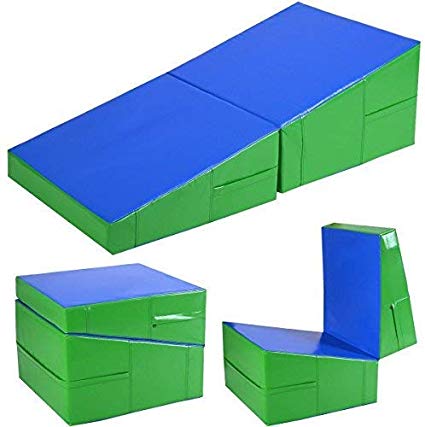 Let's face it, as much as we baby-proof our homes, houses are just not designed for kids to run and jump and roll around without some bumps and bruises! Well the Giantix Incline Gymnastics mat goes a long way towards providing a safer area in your home for your toddler to jump, roll and play. This is an ergonomically designed wedge that your toddler will love to climb on and roll down it. 
It can be folded into a cube for easy transportation or storage and is made with an anti-tear fabric so is durable and won't age quickly. 
High density eco-friendly foam provides solid support and it is super easy to keep clean and this wedge mat comes in various sizes from Small 33″ x 24″ x 14″, Medium 47″ x 23.5″ x 14″ to Large 60″ x 30″ x 14″. The eye-catching colors include Baby Blue, Baby Pink, Blue/Light Green, Blue/Purple, Blue/Yellow, Pink/Purple and Red/Blue/Yellow are fun and inviting too.
According to the overwhelmingly positive reviews, this is a great, high-quality mat for toddlers, but you are warned to pay attention to the sizes. Most reviewers felt that the large was the best size for their young child's enjoyment and freedom of movement.
Merax Kids Trampoline with Handrail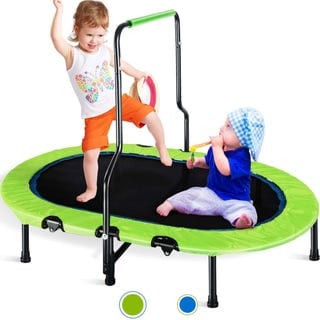 What kids don't like trampolines? This is guaranteed fun with squeals of laughter and lots of energy burned! The Merax design is also ideal for 2 kids (double the fun) or parent-child activities and can be used both indoors and out. It's rust-resistant frame is a big plus in this respect!
At just over 15lb and easily foldable it is easy to transport and store when not in use and it is super easy to install –  all the tools are included. You and your child will be up and jumping before you know it.
The thick padded cover comes in green or blue and provides an extra element of safety.  The handrail, in addition to be a safety measure, and good divider to keep the kids separated, can also be used as a gymnastics bar.
This portable trampoline will provide hours of energy burning fun and takes up very little space so ideal if space is a consideration in your house.
Gimilife 9ft Kids Trampoline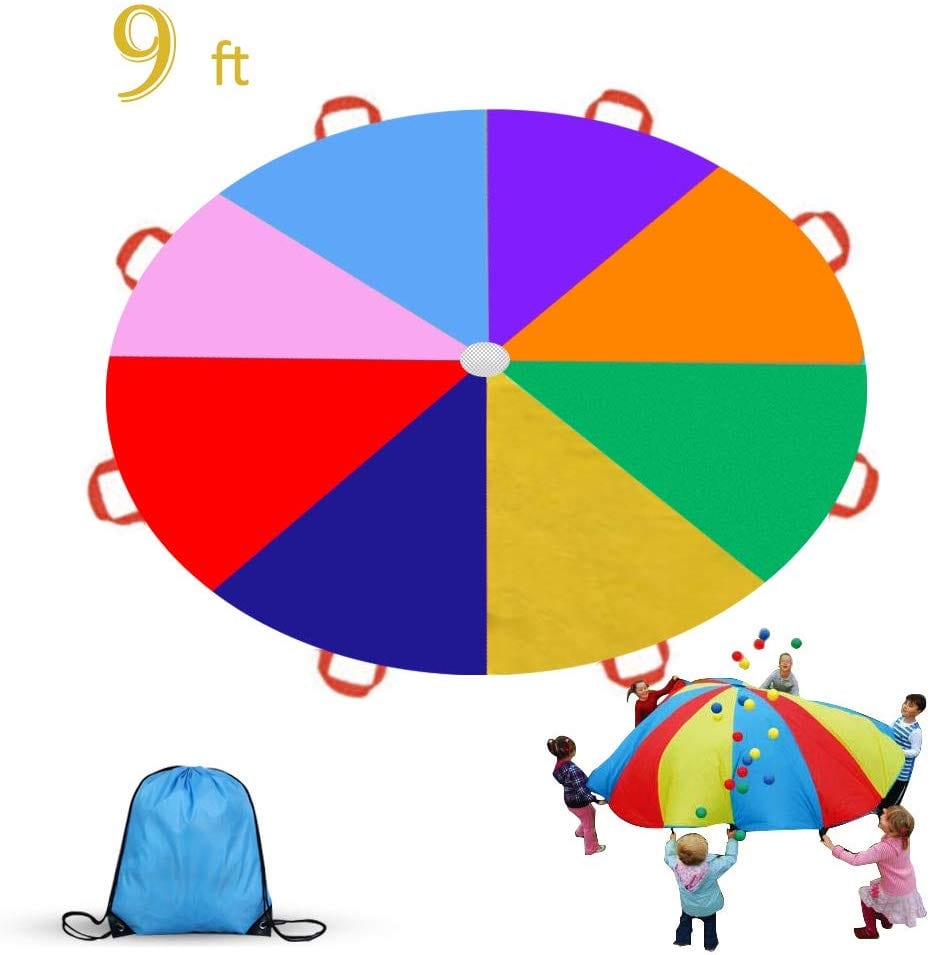 On the face of it one has to wonder a little bit what parachute play has to do with gymnastics even though kids find it so much fun! It has more to do with gymnastics than you would think. Gymnastics is about rhythm, co-ordination and movement. Parachute play with a group encourages all of that in addition to teaching kids to listen to verbal cues and take turns. Making the parachute fly is also very good for upper torso development. The bright parachute colors also help with color cognition and sensory integration learning. 
 The parachute is made from 100% pollution free and durable fabrics that area also antiseptic and waterproof. There are 13 handles which are reinforced and can withstand wave after wave. For storage and transport purposes it is easily foldable and comes with a zippered bag. 
There are a lot of fun parachute games. A few examples are:
Chute Lift is when the kids lift the parachute way over their heads and down again. To add an extra element put some light plastic or foam balls into the mix and see if they can keep the balls on the parachute as it goes up and down.
It is also fun to play Mushrooms with the parachute. The little ones wave the parachute up and down collecting air under it then lift it way over their heads and on the count of 3 crouch down under it.
 This is a great product for the whole family to have fun with as well as playgroups. When you're done playing it is a large, bright and colorful mat to sit on and relax with a book or bubbles to round out a happy afternoon of activity.
Z Athletic Low Folding Balance Beam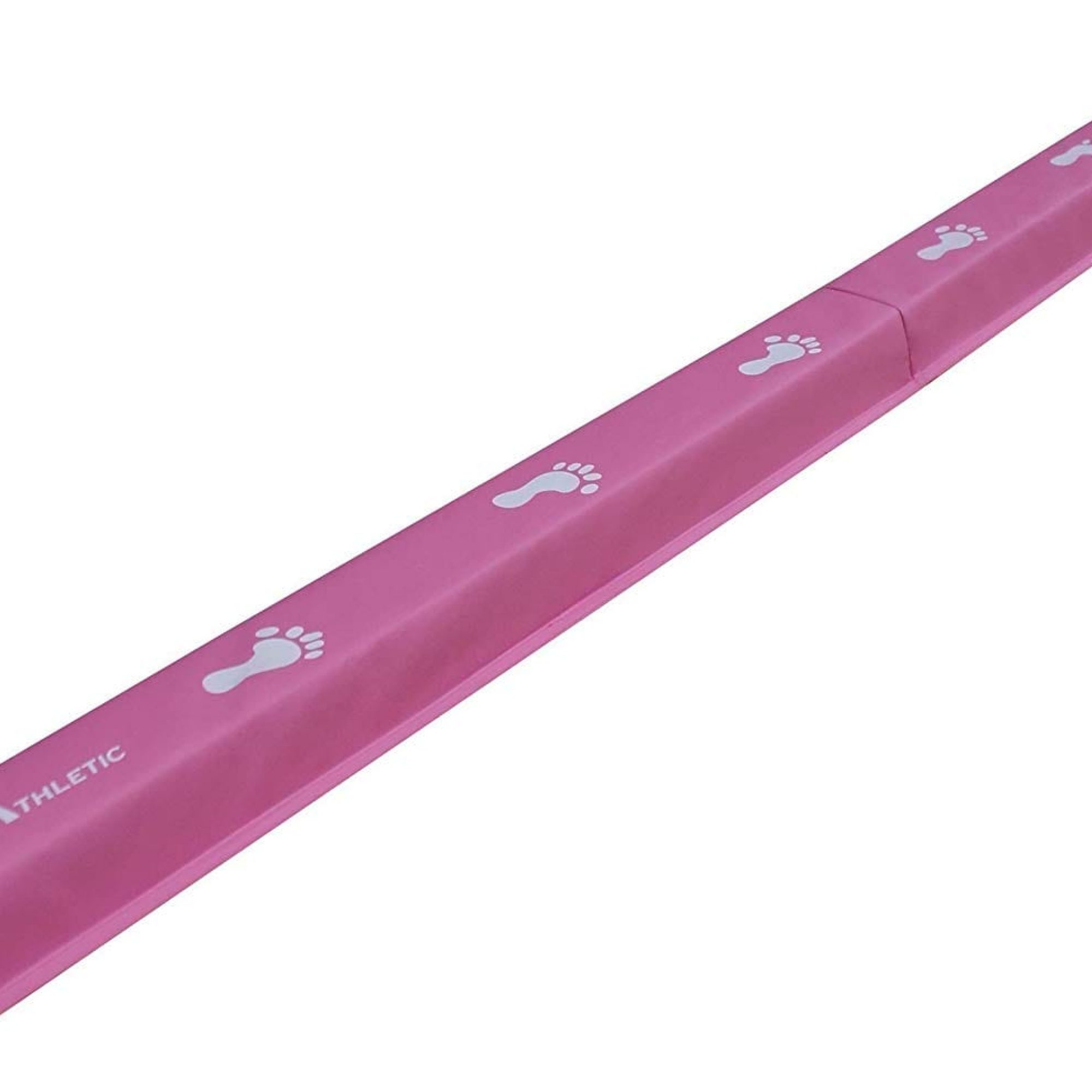 Balance is important for everyone, not just gymnasts. It is important that children can hold their bodies stable and this requires more than just good muscle tone, it also requires good mental focus. Fortunately it is something that can be taught and developed at an early age and a balance beam specially designed for young children is a great starting point. It's a lot of fun too for both you and your little gymnast.
Balance beam lunges are a fun and competitive activity. See how long you can both hold the lunge and as your child develops more stability have her stretch her arms out and hold that pose. Balance beam activities require mental focus and it is a good opportunity to introduce the concept of taking deep breaths to quiet the mind and body to aid focus and balance. 
The Z Athletic Folding Low Beam is made of premium medium density foam which is non-toxic and easy to clean with just soap and water. At just 3 inches off the floor your budding gymnast will develop confidence and will enjoy following the little footprints decorating the beam.
The beam can be bought in various delightful colors including black, blue, pink, purple and tan and you have the option of an 8 foot or 9 foot beam. Don't worry about the length for storage or transport though – it folds in half easily and only weighs 6 lb so is very portable if you want to take it to the park, a playdate or just from one room to the next in your home. It has non-skid grips on the bottom that don't move at all on hardwoods and is super stable. The stability comes from a 6 inch wide base, although the top of the beam is 4 inches wide which is standard for competitive gymnastics.  This is certainly a must for a budding little gymnast!
Leap Gear Gymnastics Biketard for toddler and young gymnasts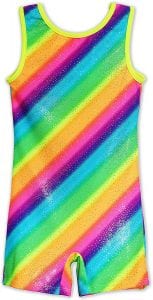 Leap Gear is a made in the USA brand that has been making gymnastics wear for a long time. Fun, colorful biketards will also her personality to shine in comfort with great maneuverability. 
The overwhelmingly positive reviews of other buyers of this product give one confidence to pay that little bit extra( but not a lot more) for an outfit that is soft, fits well and comfortably, and will not "ride up". There is nothing worse for your child who just wants to jump and tumble around unhindered than to be constantly adjusting her leotard and feeling self-conscious about what she is wearing.
There are so many colors and designs to choose from and they wash well (it is a good idea to wash them inside out). These biketards look good season after season.
She's Got This – Gymnastics Book for Kids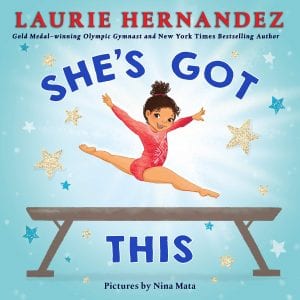 My kids are constantly moving and sometimes the only way I can put my feet up is if I have them on the couch with me and we read a book together. We have a lot of books in our house because, maybe even more than I want to raise active children, I want to raise children that love books and learning. The only way this is going to happen is introducing books into my children's lives from a very young age. To make a child interested in books and stories it is a good idea to find books about what they like. This book will appeal to a young gymnast and is written by an Olympian gymnast who started gymnastics  when she was six years old. Not that we are all trying to raise Olympian athletes. We want our children to do what they do because they love to do it, but it is cool to read a book by someone so involved in the business and who truly understands gymnastics from the inside out. So find books that you can read to your young kids that they will understand and enjoy – and that you will enjoy too, otherwise reading time can be more of a chore than the joy and bonding time it should be!
This book, She's Got This is by Laurie Hernandez and tells the story of Zoe, a girl who dreams of flying, who becomes a gymnast. It teaches valuable life lessons about perseverance and has tons of awesome illustrations! The age range is stated as 4 to 8 years old but I have always been a big believer in reading stories to my kids since they were born whether they really get what I am reading or not – it is more about hearing mom's voice and hearing cadence and vocabulary that will be valuable in developing their own brains down the line. 
A Parent's Guide to Introducing Gymnastics to their Toddler or Young Child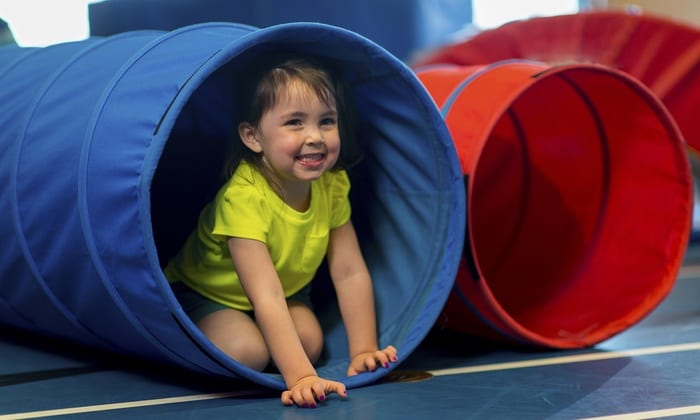 Gymnastics is certainly not for every child as they get older but for toddlers and young children gymnastics classes can make a big difference in a child's physical, mental and social development. 
FAQ About Gymnastics for Toddlers
Whether you are an athletic or non-athletic parent you still want your child to get a good head-start in life which includes healthy eating and getting physical exercise. Toddlers truly are up for anything so it is up to you to find an outlet for their physical energy. Toddler gymnastics classes or classes like Gymboree which are mixed activity classes can be found in most towns. Have a look at your local YMCA or Recreation Center. 
Here are some frequently asked questions that can help you decide whether to introduce your child to gymnastics. 
Why should my toddler start Gymnastics?
Gymnastics is one of those sports that many toddlers and young children start with but only the very committed, by the age of about 10 years old, continue with. That is certainly not a reason to not start! Gymnastics has many physical, social and mental benefits. It is a perfect sport for young children to start developing physical strength, flexibility, agility and artistry. 
What is the best age to begin Gymnastics?
A lot of gyms have programs for toddlers starting at 18 months old.
Apart from the physical benefits, what other benefits do kids get from Gymnastics?
Gymnastics is obviously very focused on developing physical strength but there are many other advantages. Life lessons of overcoming fear and failure are learnt in gymnastics in that there will be a lot of falling and failing and doing a movement over and over and over. The challenges overcome in gymnastics promote self-confidence and inner grit and determination. This is far more important to me than the ability of my child to do a perfect backflip, or any backflip for that matter. But being able to do a backflip or cartwheel – that's pretty cool too!
A Fun Way To Enjoy Gymnastics in the Toddler Years
We should not be trying to create Olympians out of our toddlers even though it is the best and most inspirational Olympic sport to watch – in my opinion. That is not the reason we start our very young children out in any sports. If they show tremendous aptitude that is a different story, but for the most part most toddlers and young children will either take to a sport or not but will have more chance of sticking with it if it is made fun with absolutely no parental pressure on them. 
There are many opportunities to join toddler gymnastics programs but a lot of fun and learning can begin right in your home with a little equipment. Your child and probably you as well will have a lot of fun and a great bonding experience if you go put down a few thick exercise mats, crank up the tunes and get those gym clothes on and bodies moving! 
Did you like the article? Please rate it: