There's no limit to the benefits kids can get from starting a sport, and when they're a toddler it's a great time to begin.
For many parents, the obvious choice is track and field, but figuring out how to get them involved can be a challenge.
How do you start a toddler in kids' track and field?
If your toddler has shown interest in track and field or it's something you want them to pursue, some organizations and clubs offer these types of programs for little ones with a less competitive nature.
Kids' track and field is less competitive and more about having fun and being active, so it's a great activity for them to start with.
This guide can show you where to get them involved and how to teach them the basics at home so they can enjoy the physical aspects without any of the pressure.
What Age Can Kids Start Track?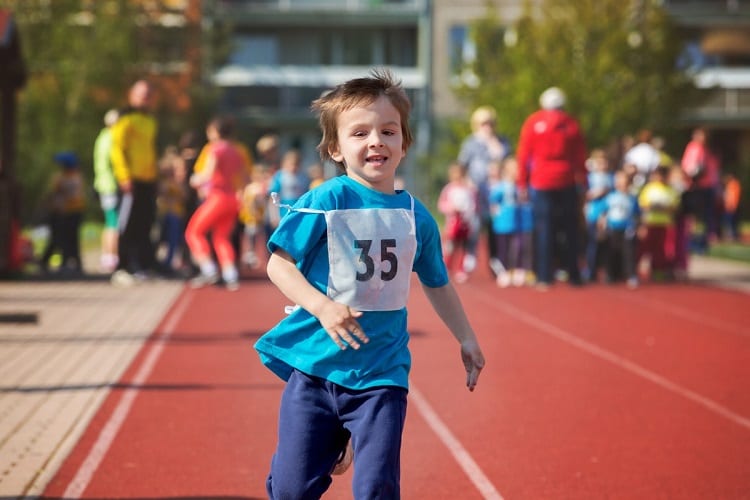 Track and field programs can be harder to find than other traditional sports like soccer or baseball, especially for kids in the toddler age group, but there are options out there.
Youth track and field or age group track and field are offered by some sports clubs provided they have a track, but not all of them will cater to this younger demographic.
One issue with younger kids and track and field is that they're too young still to understand basic rules that are involved in these types of sporting competitions.
Toddlers find it hard to follow direct instruction and so having them adhere to start times and other rules is challenging.
National track and field competitions usually start for primary school-age children aged six and over, with toddlers normally not involved in any of the competitive parts of the sport.
However, if you want your toddler-aged child to get started in these types of activities you may be able to find a club in your local area that teaches them the basics of running and other physical skills with an element of fun as well.
How to Teach Your Kids Track and Field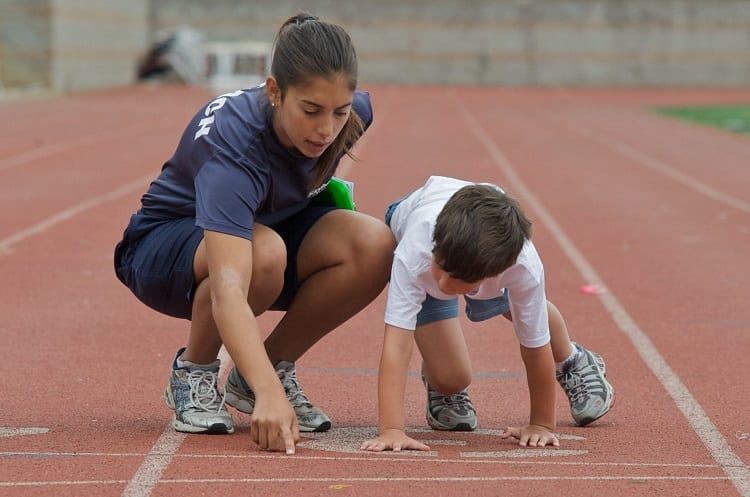 Track and field is an inclusive sport that involves things like running, jumping, and throwing, so there are plenty of options for doing it at home.
If you want to start developing your toddlers' skills in this area there are some great activities you can try at home without needing to join a local club.
Set up a basic running course in your backyard or at the local field, and incorporate some other physical activities like jumping or throwing balls.
Keep it light and fun to see if they're interested, without pushing them to excel. With a bit of practice and an emphasis on having fun and being active, you'll be able to instill a passion for track and field before they even come close to being a competitive age.
Finding the Best Track and Field Club for Your Kid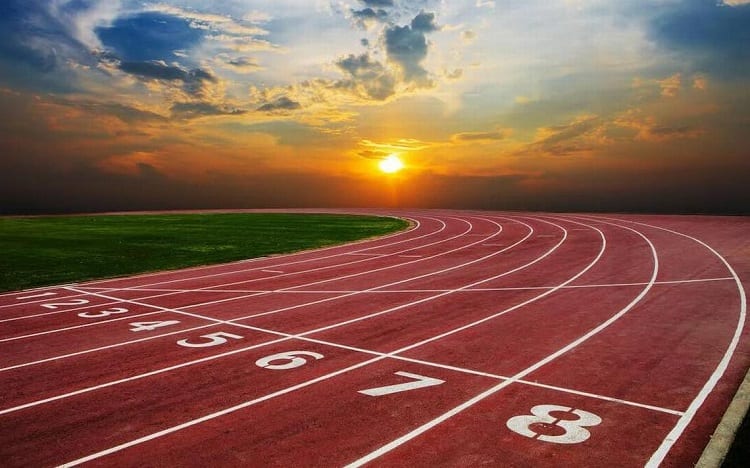 After spending some time at home and having fun with track and field activities, you might be interested in finding a sports club for your kid to join.
There may be some in your local area that caters to younger children, or you can try something like a local fun run aimed at kids to get them started.
Another great way to test out their interest without the pressure of commitment is to find an all-comers meet.
These meets are held by local track and field clubs or running clubs and they have an open invitation for kids of all ages to try out the sport.
Check out other local clubs and sports organizations to see what types of events they have on and speak to members of the community and other parents to find out the pros and cons to see if it's the right fit for you and your child.
Introducing Sports the Fun Way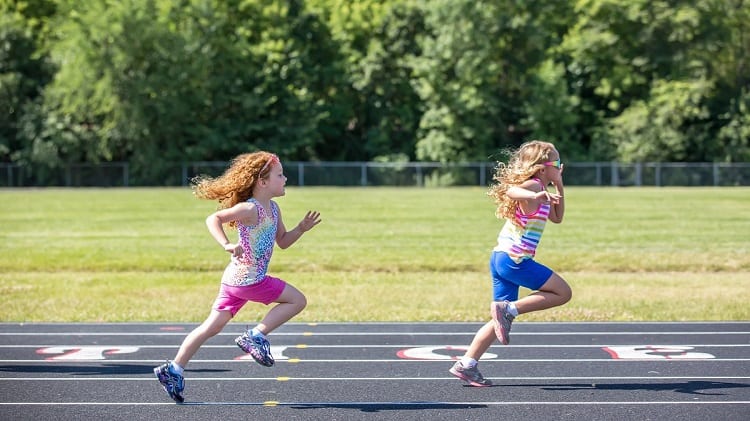 Toddlers are still too young to understand the rules of competition but that doesn't mean they can't have fun with physical activity.
Track and field is a great sport for kids to begin with as they learn about running, throwing, and jumping, and without the pressure of competition, they're a lot more likely to enjoy themselves.
Have a look around your local area to see what clubs there are that would suit a toddler-aged child, and remember to have fun with the process.
At this age, it's all about getting them excited to be active and not about the competition, so make sure you find a club that can offer just that.
Related Questions
Track and field is one of America's most beloved sporting events and a great choice for kids looking to choose their first physical activity.
We've answered a few frequently asked questions that parents have about track and field so you can see if it's the right fit for your child.
What Age Can Kids Start Running Safely?
There's no set age that a child can start running safely, provided they are physically ready to do so.
A child can run longer distances from around eight years old, which is why most track and field groups don't start competitive races before this age, but younger children are still able to run for fun before then.
What Kids Shoes Are Best for Track and Field?
The most important piece of gear for track and field is a supportive shoe and choosing a kid-friendly style is imperative.
For toddlers and young children, these shoes need more support than their everyday footwear and have to protect against the impact of running and jumping, while also being comfortable and lightweight.